Galean, a data based application for the visualization of news related events on Twitter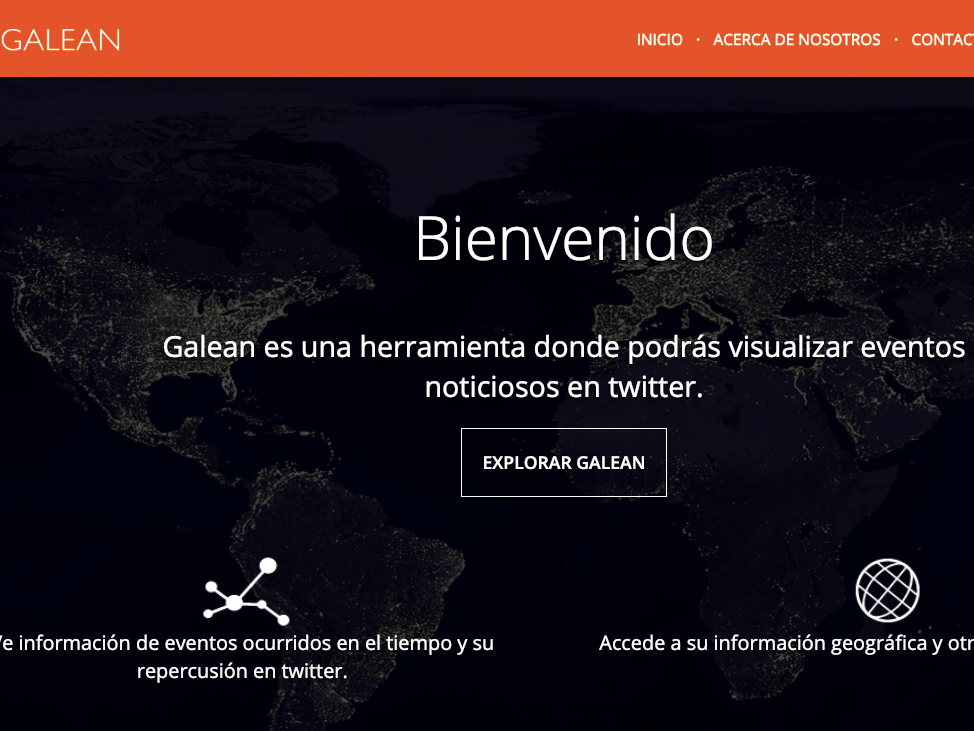 Galean is a social network data based application that allows the visualization of news related events on Twitter, but not only the current ones, but those that have happened through time and the repercussions they have had in this platform. Galean can also provide the geographical information of the events as well as other data and statistics.
This application makes possible to view and select local or international events. Once chosen, they will be pinpointed in a map matching the events selected by the user. It is also possible to filter results according to place or a specific word. Below the deployed maps there will be information in detail and easy to understand and navigate.
Galean is a project lead by Bárbara Poblete, associate researcher at the IMFD in the Department of Computer Science of the Universidad de Chile.
It was developed along with Jazmine Maldonado, Vanessa Peña, Mauricio Quezada and Omar Miranda.
For further information, please, contact the Innovation and Tech Transfer Unit at innovacion@imfd.cl.
More news
Annual
2023
2022
2021
2020
2019
2018
2017
2016
2015
Biannual
1st semester
2nd semester
Monthly
January
February
March
April
May
June
July
August
September
October
November
December