Are computers almighty? Marcelo Arenas will talk about the subject in The Nerd Nights Chile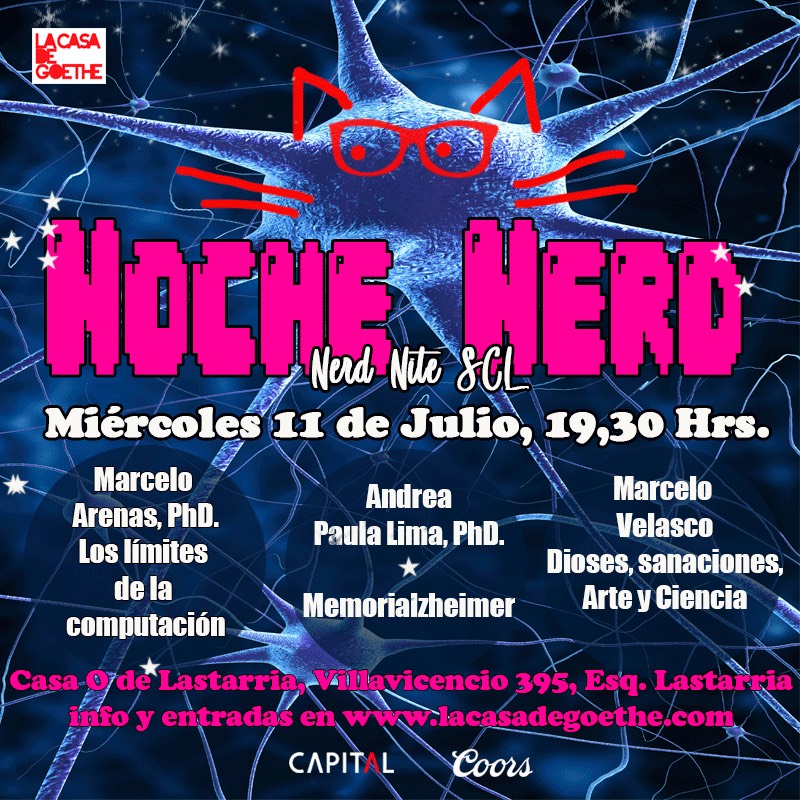 The Nerd Nights or Nerd Nite SCL are monthly events where enthusiasts on science and technology topics can learn about the latest developments in these areas. It has become one of the most interesting events in Santiago, one that allows the audience to keep up with the latest advances in science while enjoying in relaxed atmosphere.
On the evening of Wednesday July 11th, at 7.30 pm, Marcelo Arenas, director of the Millennium Institute Foundational Research on Data and professor of Departament of Computer Science of the Catholic University will address in a didactic talk an interesting question: in a scenario where computers have defeated or set parallel to humans in many activities and with the development of more sophisticated systems of artificial intelligence, are already computers almighty? Or do their abilities have limits?
"We know what computers can do and, apparently, their possibilities increase every day. But little is said about what they cannot and will never be able to do", says Marcelo Arenas. The professor is internationally recognized for his contribution in computer science.
The Nerd NIte will take place at Casa O (Villavicencio 395, Santiago). Tickets: $ 15,000 ($ 7,500 for students).
Arenas will be accompanied by Andrea Paula-Lima, Ph.D. in Biological Chemistry from the Federal University of Rio de Janeiro, who will talk about Memory and Alzheimer. Andrea Paula Lima was recognized in June 2018 at the Chilean Academy of Sciences with the "Academic Excellence to Young Researchers Adelina Gutiérrez"Award.
There will also be Marcelo Velasco, Bachelor of Science, Director at the Fundación Arte + Ciencia Chile, with "Gods, Sanations, Art and Science".
Coordinates:
Wednesday, July 11th, from 7.30pm to 23.45pm
Casa O, Villavicencio 395, Santiago
Value: $ 15,000 general / $ 7,500 students
Information and ticket sales at www.lacasadegoethe.org
More news
Annual
2023
2022
2021
2020
2019
2018
2017
2016
2015
Biannual
1st semester
2nd semester
Monthly
January
February
March
April
May
June
July
August
September
October
November
December