29th International Symposium on String Processing and Information Retrieval
08/Nov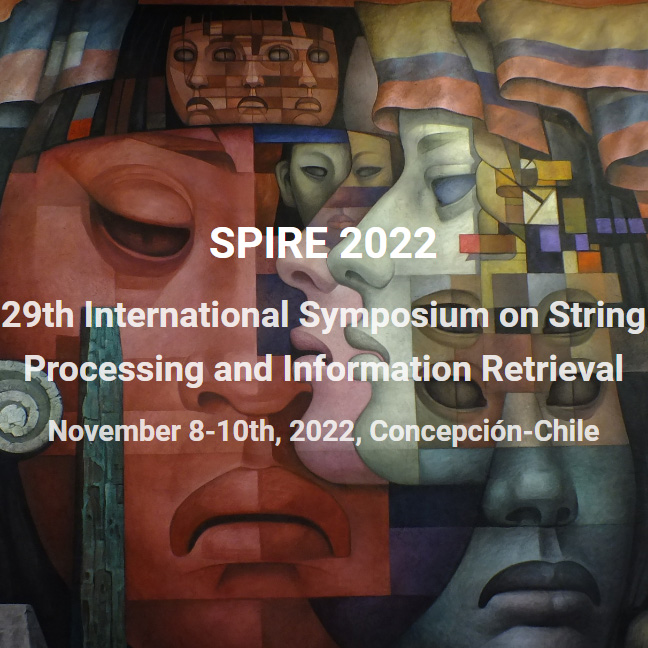 SPIRE 2022 is the 29th edition of the annual Symposium on String Processing and Information Retrieval. SPIRE has its origins in the South American Workshop on String Processing, which was first held in Belo Horizonte, Brazil, in 1993. Since 1998, the focus of the workshop has also included information retrieval due to its increasing relevance to and inter-relationship with string processing.
SPIRE 2022 will be held in the city of Concepción in Chile for the first time.
The conference will be hybrid, but it can change to a online format considering the pandemic situation in November.
A Best Paper Award (1000EUR prize supported by Springer) will be given to the author(s) of the most outstanding work presented at the conference.
Early bird registration: Until October 5th, 2022
Author registration: Until September 9th, 2022
Main conference: November 8-10th, 2022
The Workshop on Compression, Text and Algorithms (WCTA): November 11th.
More information: http://spire2022.inf.udec.cl/