Twicalli: a social seismograph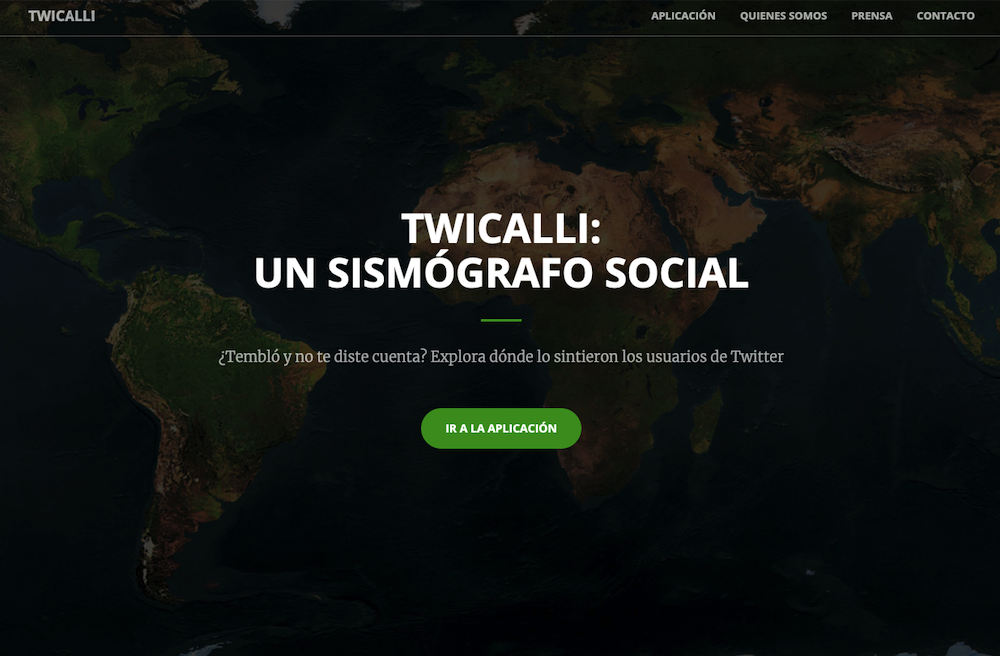 This platform is currently fully operative, and its design emerged from a partnership between the Millennium Research Center of the Semantic Web (predecessor of our institute) and the National Seismological Center.
Twicalli is able to detect and analyze the data posted in Twitter by users who write concepts such as tremor, seismic movement and earthquake. Twicalli provides additional information as a complement to seismological measurement systems, allowing to define the extent of the impact of an earthquake and the potential repercussions on the population.
The IMFD part of the project is led by Bárbara Poblete, associate researcher at IMFD in the Department of Computer Science of the Universidad de Chile.
Twic alli weas developed with the collaboration of Jazmine Maldonado and Jheser Guzmán.
For further information, please, contact the Innovation and Tech Transfer Unit at innovacion@imfd.cl.
More news
Annual
2023
2022
2021
2020
2019
2018
2017
2016
2015
Biannual
1st semester
2nd semester
Monthly
January
February
March
April
May
June
July
August
September
October
November
December