#EllasPrograman: the new podcast about women, youth and girls in computing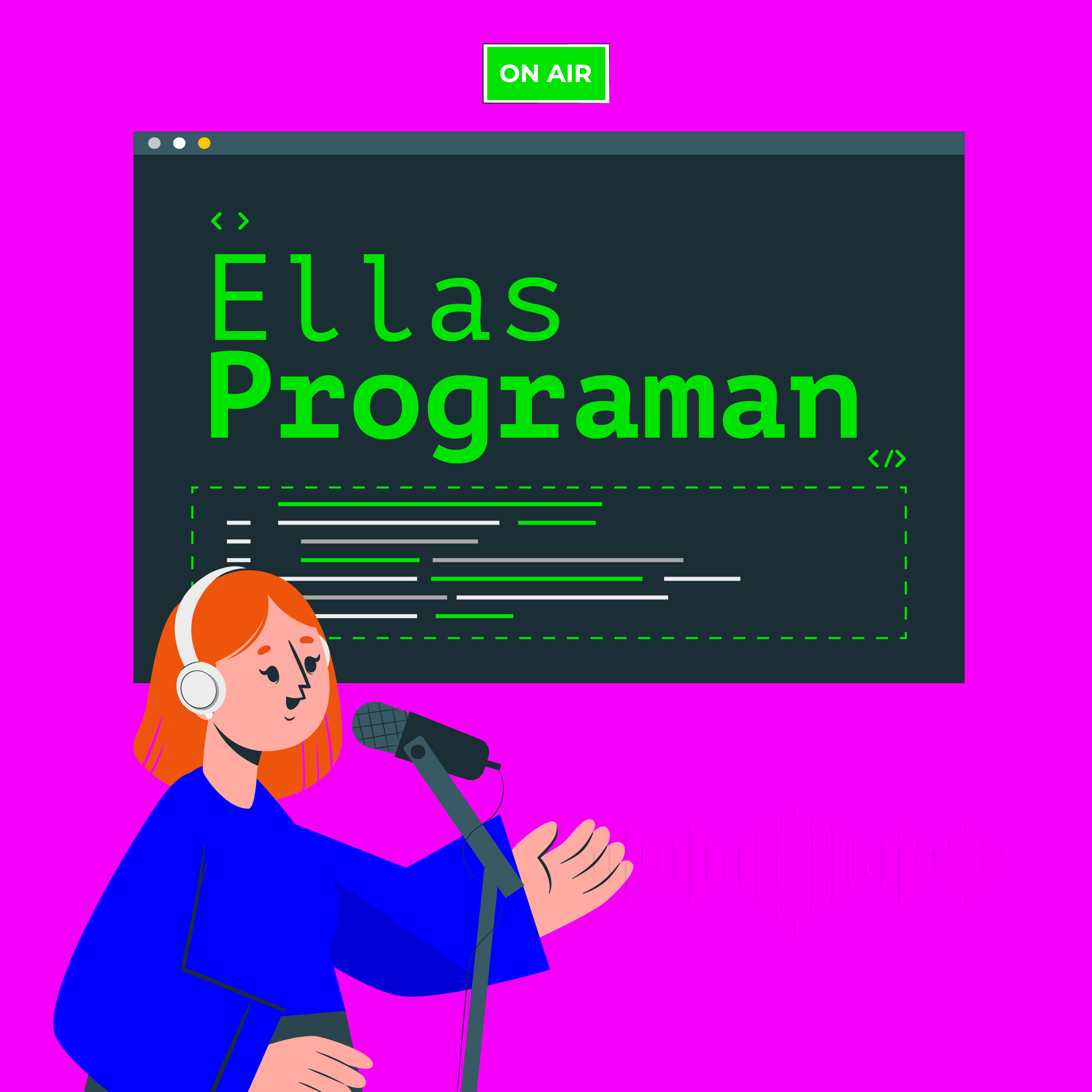 December 2022.- Discussing, sharing and publicizing the work of women in the area of computing and informatics is the objective of the new podcast of the Millennium Institute Fundamentals of Data "#EllasPrograman".
The Gender Radiography study of the Ministry of Science indicates that only one in four people who enter to study careers in the areas of science, technology, engineering and mathematics is a woman. Undergraduate graduates in these areas are only 7%, and they represent only 35% of the research staff. Meanwhile, their salaries are up to 23% lower than men's, revealing the great gender gap that is present in STEM. For this reason, Millennium Institute for Foundational Research on Data works actively to promote the participation of women and diversity in the area of computing and informatics.
The project is a work of Projection to the External Environment (PME) of the Millennium Science Initiative, produced by Pamela Bacho, Coordinator of Social Networks IMFD and led by Camila Vera, student of Master in Computing of the Department of Computer Science UC and the IMFD, who in each chapter talks with different women who are part of the world of programming. In the space, they talk about their careers, the challenges and obstacles they have had to face because they belong to an area that is commonly dominated by men.
"Ellas Programan" is a space created for women, young people and girls to share their experiences, motivating more of them to belong to the world of information technology and computing. A new chapter is released on Tuesdays on the Spotify platform, and the initiative has the support of Mujeres Bacanas to present and disseminate the work and stories of women from around the world who work in the computing area.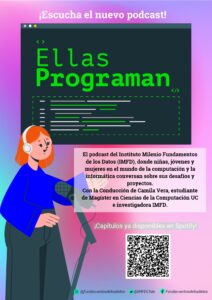 More news
Annual
2023
2022
2021
2020
2019
2018
2017
2016
2015
Biannual
1st semester
2nd semester
Monthly
January
February
March
April
May
June
July
August
September
October
November
December