Friendly Session Registration – AmistOCI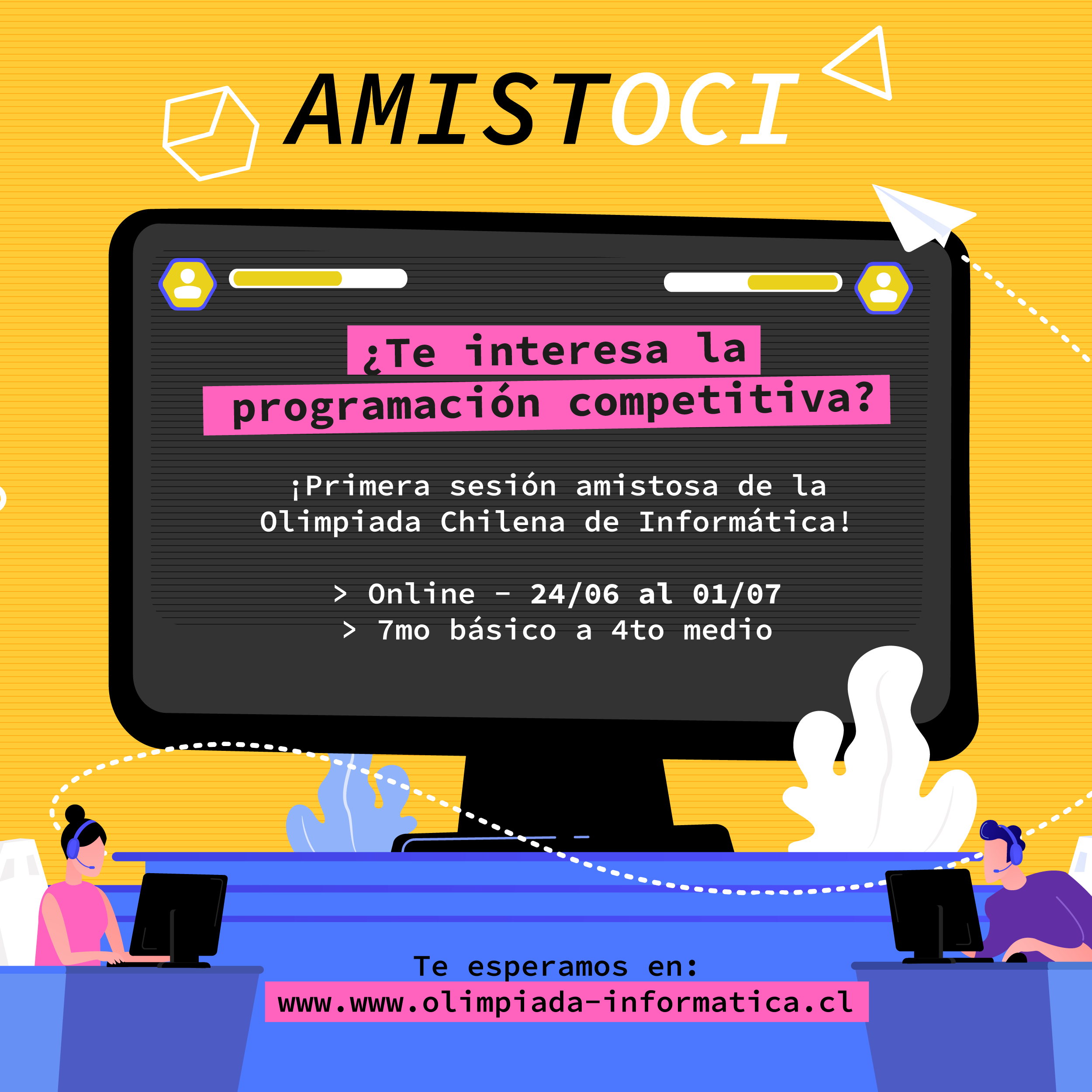 June 2022 – The Chilean Informatics Olympiad invites you to participate in the first friendly session of Competitive Programming, which will take place from June 24th to July 1st, 2023. The objective of this activity is to promote interest in competitive programming and for participating students to become familiar with the format and tools that will be used during the 2023 Chilean Informatics Olympiad.
FRIENDLY COMPETITIVE PROGRAMMING FORMAT The friendly session of the OCI will be held completely online during the week of June 24th to July 4th. Participants must choose a 4-hour time slot on any of these dates to connect to the OCI web platform and attempt to solve the different problems available during this period. It is important to mention that participants can only compete once, so they must choose their competition day carefully. Once they log in to the platform and start the 4-hour session, there is no turning back.
REGISTRATION Students in grades 7 to 12 can register here.
For more information: Inscripciones AmistOCI – Olimpiada Chilena de Informática
The Chilean Informatics Olympiad is part of the External Outreach Programs of the Millenium Institute Foundational Research on Data. (IMFD).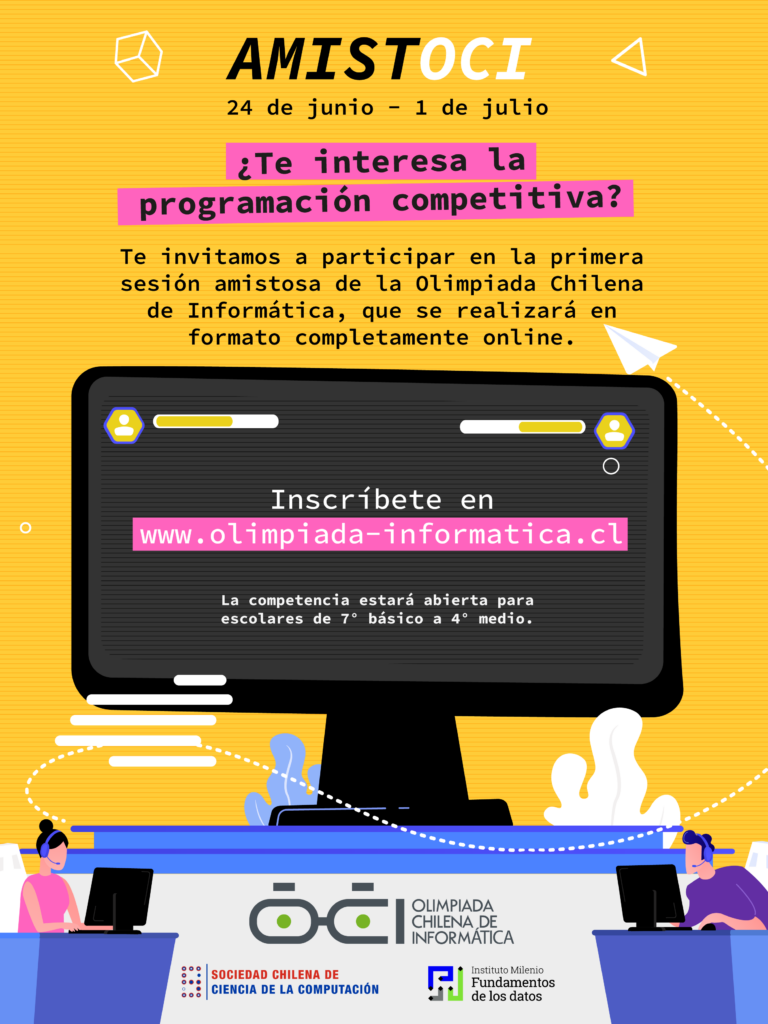 More news
Annual
2023
2022
2021
2020
2019
2018
2017
2016
2015
Biannual
1st semester
2nd semester
Monthly
January
February
March
April
May
June
July
August
September
October
November
December