IMFD creates an experimental application to consult about candidacies for the May 7th elections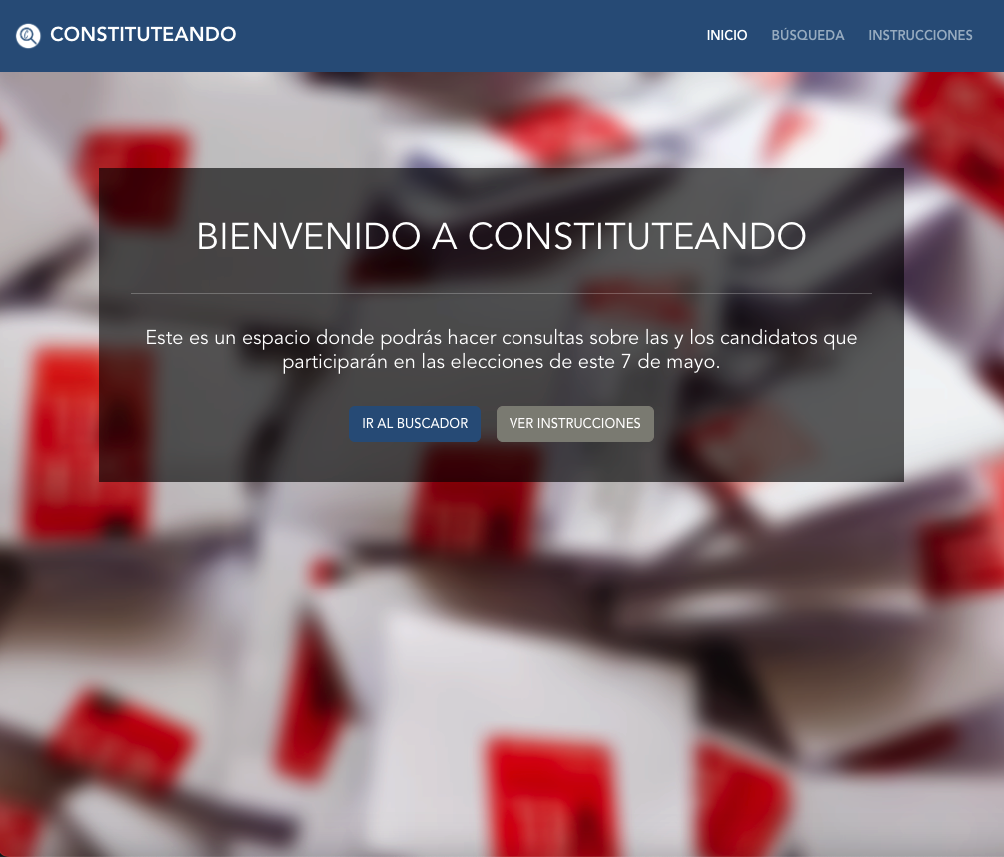 May, 2023.- The Millennium Institute Foundational Research on Data (IMFD) has created and launched the experimental application Constituteando (https://constituteando.imfd.cl/), based on the institute's own research and experience to improve GPT capabilities.
The application allows users to make consults about general information, ideas, and proposals of the candidates for constitutional councilors, in the elections of Sunday, May 7th, 2023.
The researchers emphasize that this application is a prototype, developed to test the IMFD's work in the area of complementing generative language models so that they can learn to navigate data from particular contexts. The scientists also look for a deeper evaluation of whether the answers provided by these systems are accurate enough to serve society.
The model has been trained to access the data of the candidacies published in the Electoral Service and with a corpus of more than 100,000 tweets from the candidates.
Juan Reutter, deputy director of the IMFD, explains: "With this prototype we want to test our technology in a broader context, with thousands of potential users asking different questions. Our idea, in the future, is to use this technology to facilitate access to structured data, especially those that are important to our society, but still difficult to navigate and process today. Another focus of our interest is to test the accuracy of the responses of these models, considering that these developments must always be designed to serve society".
For this reason, and as happens with all systems based on language models, the researchers in charge of Constituteando emphasize that there is a small rate of failure that can cause the answers to contain errors.
"Additionally, it is always necessary to consider that the responses proceed from a corpus of more than 100,000 tweets from the candidates, with their differences, biases, and their own styles," adds Reutter.
The experimental application was created by researchers from the Instituto Milenio Fundamentos de las Datos with the advice of the consulting firm Hebra Analytics.
We invite you to learn about the system and make inquiries at https://constituteando.imfd.cl
For comments on the development, to share the errors and/or the successes of the system, please write to desarrollo@imfd.cl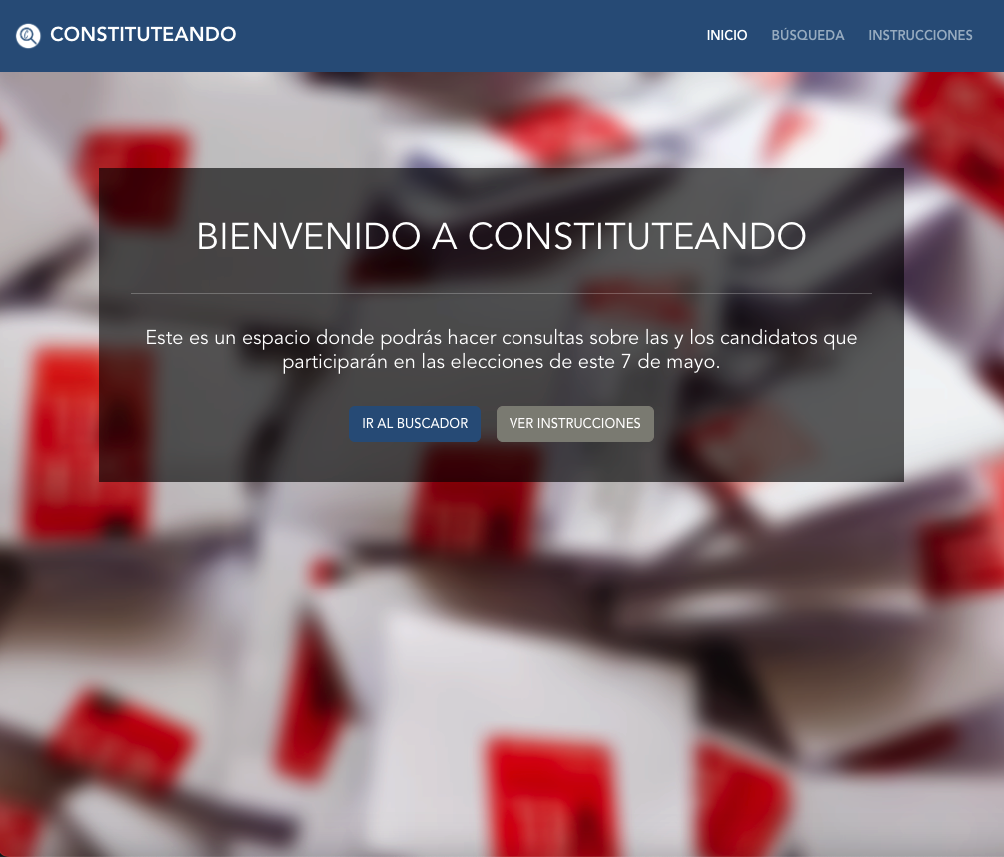 More news
Annual
2023
2022
2021
2020
2019
2018
2017
2016
2015
Biannual
1st semester
2nd semester
Monthly
January
February
March
April
May
June
July
August
September
October
November
December